So over the past week I've been on a juicing journey.
You can read about what's been going on here and here.
Over the weekend I started my second 3-day juice cleanse with guinea pig No. 2:

The online ordering went smoothly, but then received a call to let me know they wouldn't deliver 3 days of juices in one delivery (to maintain nutrient integrity), so I'd need to collect myself or receive 2 deliveries. We had a few hiccups in working out how a delivery could be made early morning before I left the house, but managed to sort it out and we were off.
First delivery was made Sat morning for Sat and Sun. Of course I was in the shower so missed the delivery guy (typical!), but kudos to them, I received a call within 15 minutes to check that I had received my order. Points score.
The second delivery was a bit of a botch-up. Despite requesting it by a certain time so I could leave for work, it was late. After ringing to check up, they were speedy in responding and were apologetic, but my delivery didn't arrive until 10am. Luckily my plans changed and I could be at home so no harm done, but would have been pretty peeved if I missed out on my entire day's food. Accidents happen. They rectified it, so all ok.
The Juices
You choose from 3 programs: Basic, Advanced or Master, each level stepping up the green/veggie content and lessening the fruit content.
The programs include 8 x 475ml bottles, incorporating 6 juices, a chlorophyll water and an aloe water.
The juices are broken into categories, e.g. Greens, Zest, Earth, Milks and each of these have 4-6 options to choose from. So as you head towards the Master cleanse, you get fewer Earth options (higher sugar content) and more Greens (lower sugar content) to choose from.
I took the middle road with the Advanced cleanse.
Delivered in simple paper bags, black bendy straws and plastic containers, it was a simpler first impression: definitely no bells and whistles.
There's less focus on added-extras or nourishing and nutrient-dense additions – it's simply straight juice. And this actually worked well for me. After feeling like I'd had a true internal healing experience with Orchard St, I was ready to move to a lighter protocol. I will note though, this is a low calorie/kilojoule regime. I worked out my daily intake was 665 calories, 16g fat and 60g sugar so you're more likely to feel the hunger on this one.
This was what I drank each day over the 3 days:
JUICE 1 – Greens 4: celery, cucumber, kale, lettuce, parsley, spinach, lemon
JUICE 2 – Zest 4: coconut, cucumber, lemon, pineapple
JUICE 3 – Earth 1: beetroot, carrot, celery, cucumber, kale, lettuce, parsley, spinach
JUICE 4 – Greens 4: celery, cucumber, kale, lettuce, parsley, spinach, lemon
JUICE 5 – Zest 1: cayenne, filtered water, lemon, pepper
JUICE 6 – Almond milk: almonds, cacao, dates, filtered water, sea salt
JUICE 7 – Chlorophyll water
JUICE 8 – Aloe water
What I liked were the smaller sized bottles and with the plan being lower in energy, it was good to have more bottles to drink. It distracted me from thinking that I might be hungry. Clever.
And in fact, I really never was that hungry. Well except for the morning the delivery was delayed and I did sneak in a handful of nuts each day, but overall, it was fine.
The only downside for me was the lack of punch in the juices. They were refreshing and full of gorgeous green goodness, which I loved, but I'm used to a bit more spark. So I ended up adding loads of extra lemon juice and cayenne, but that's simply a personal preference.
Unless you have a cooler bag to transport your juices with you to work, I found the cleanse worked best over the weekend and on a day I wasn't working as I could still take one or two bottles in my handbag to drink while out, but with 8 juices, you need to be near a fridge frequently.
Overall, it was great. Beautiful fresh pressed juices on hand that I didn't have to juice. Brilliant. The hiccup with delivery is the only thing that puts a seed of doubt in my mind re: using again, but their product was great. (And I do love their logo and branding too! Can't take the graphic designer out of the naturopath…)
I've really really loved being juice-infused over the past 6 days. My digestion is happy, my body's feeling great and my mind is calm and more centred. I cannot believe I haven't had a single coffee craving and for that, my adrenals love me again (it was touch and go there for a while).
So fill me in. Have you "juice-toxed" and how did you find it?
---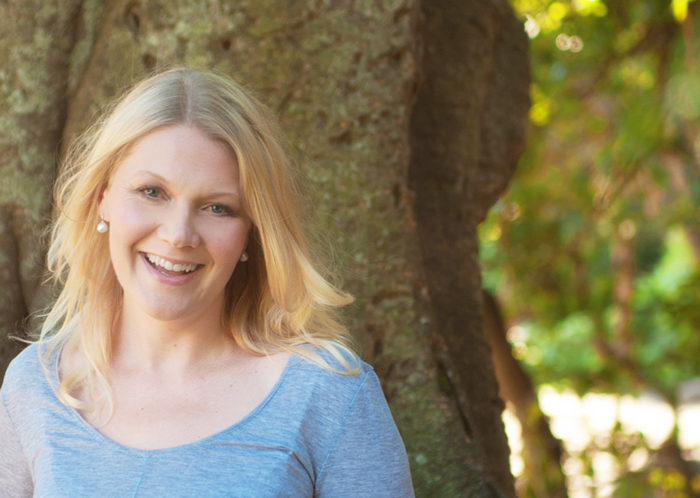 Kate is a qualified naturopath who is passionate about helping women heal from hormonal havoc and inspiring women to know their own power, worth and wisdom.
Kate offers one-on-one Skype consults for irregular cycles, PMS and period pain, endometriosis, PCOS, peri-menopause, mood swings, fatigue and mental and emotional stress.
Simply drop me an email to see how I can help you!